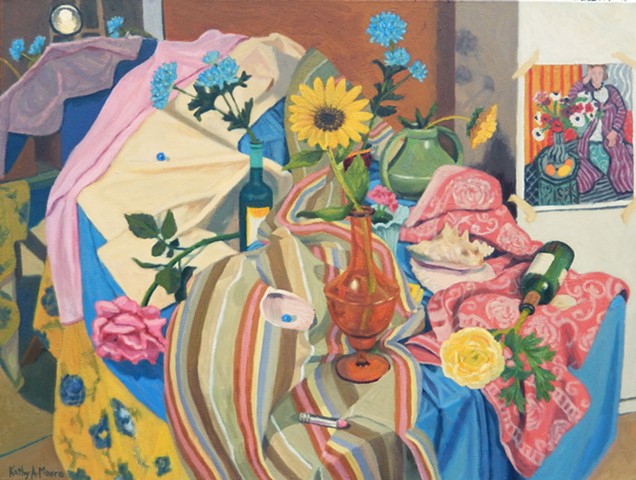 Gallery Affiliation: First Street Gallery, NYC.
I work from direct observation of the motif whether it is a still life, landscape or the figure.
My work has been selected into over forty national and international juried art competitions. Some of the jurors were renowned painters such as William Bailey, Paul Resika, Lois Dodd, Bernard Chaet, Ruth Miller, Barbara Grossman, Stanley Lewis, Henry Finkelstein, Gregory Amenoff, Faith Ringgold and NY gallery owners, Lori Bookstein, Steven Harvey.
In 2021 my work was selected into the University of North Carolina's annual Drawing Discourse International Competition. There were 1925 entries from 11 countries with 120 works selected for the show. In 2020 my drawing was selected into the 12th National juried Competition at the Prince Street Gallery in NYC.The juror was Susan Lichman. In 2019 another drawing was selected into the Prince Street Gallery's national competition by juror Lori Bookstein.